We always appreciate feedback from our clients in regards to their experience building. Recently we heard from two different people we built custom homes for and were very excited to hear what they had to say:
" I never wanted to build a home, EVER! Choosing paint colors, flooring, plumbing, cabinets and so much more seemed overwhelming. I get anxiety thinking about it. I fell in love with so many homes during our search, but my husband didn't. They all shared a common denominator for him – the yard was too small. Fortunately, each home we loved was built by Inline. When we contacted Jameson and asked about building a home, it was the perfect time to reserve a lot in one of his new developments. We met a couple of times to discuss plans and budget. I was very impressed by his design of our new home! He remembered every detail of our prior conversations and stayed true to our must-haves. Needless to say we didn't modify the master plan he created and got started right away. Jameson is very talented and I have referred him to everyone I know. His expertise and experience far exceeded my expectations for building a new home. The building process progressed quickly, and each subcontractor treated our home as if it were their own. They also offered design suggestions that coordinated with our preferences. I sincerely appreciated it with so many options available to me! Inline was the perfect builder for me. Jameson had nearly everything picked out – all I had to do was confirm my selections at each vendor. Super easy. Our family thoroughly enjoyed the building process because Inline has such a smooth, streamlined process! Special thanks to Amy for keeping us all on the same page and offering to show me homes under construction for decorating ideas and so much more! If we ever build again, I choose our Inline family. " Brandy B.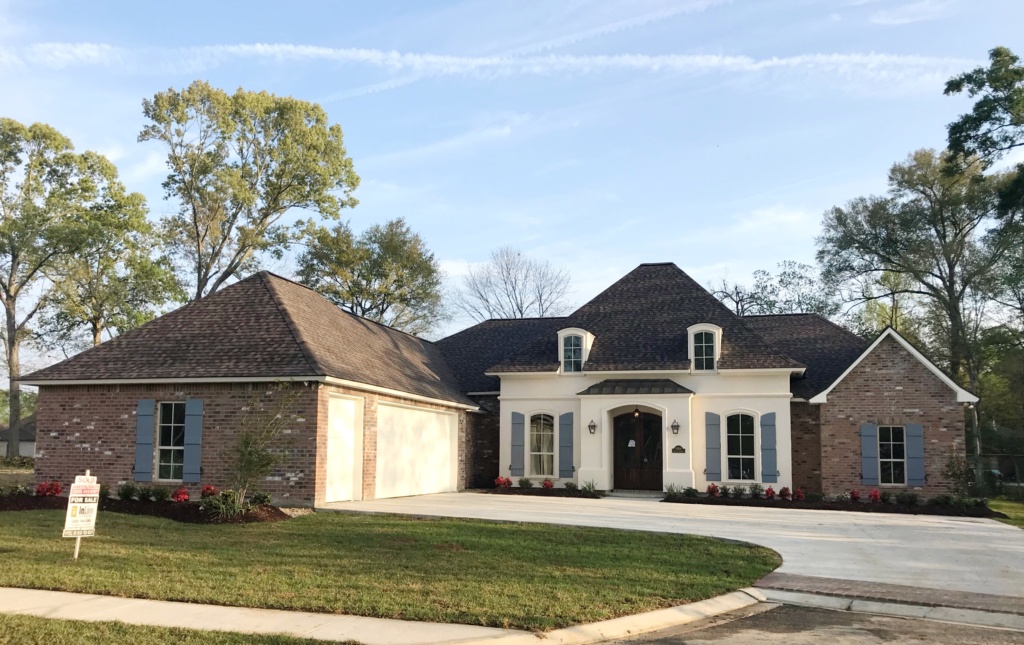 We love hearing their positive feedback! We understand that building a home can be very stressful- it's a big purchase- but we do our best to simplify the process and make it an enjoyable experience. We welcome the opportunity to build your home!
"When my husband and I were looking to build, we choose Jameson with InLine because he was the only one who explained the building process in detail. He was willin to work with us to make sure we had everything we wanted in our future house. We had never built before, and the staff, contractors and vendors made everything easy. From the minor details to all its elegant touches, the house turned into our dream home." Meghann M.